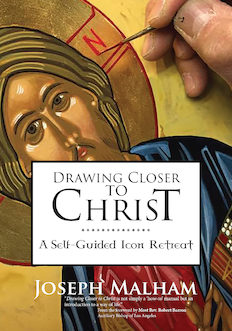 Drawing Closer to Christ
A Self-Guided Icon Retreat
Icons are not only beautiful works of art, but also sacred windows into an unseen world. Internationally acclaimed iconographer Joseph Malham takes you through an eight-day, self-guided contemplative retreat to create your own icon of the Christ Pantocrator (Ruler of All). In Drawing Closer to Christ, Malham relies on his twenty years of teaching experience to walk you through the materials and techniques needed to create your own sacred image.
For fifteen hundred years, icons have helped Christians meditate and pray. Used in homes and public worship, these symbolic images represent the presence of Christ and the saints. Malham has been practicing and teaching iconography for twenty years, encouraging ordinary people to create their own icons and be transformed by the spiritual practice. In Drawing Closer to Christ, he invites people of all levels of artistic talent to the contemplative experience of creating a sacred image.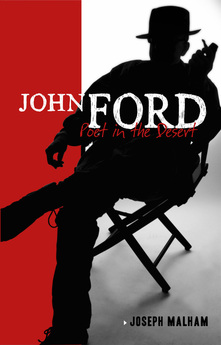 John Ford: Poet In The Desert
John Ford (1894-1973) is considered not only the greatest poet of American cinema but, some would argue, in the history of the medium itself. Joseph Malham's meditative study explores the life of the director as well as influences on his work including art, literature, politics and his deeply felt mystical faith. Weaving the details Ford's famous films with careful analysis of the artist's personal life, this uncommon biography presents a rarely explored facet of this troubled yet poetic genius. Malham creates a fascinating portrait of a man whose spiritual beliefs helped give shape and profundity to his unmatched body of cinematic work.